Knives of 2022

Knives of 2022 will showcase the various styles and designs of knives hand created by Nell Knives. We hope you enjoy seeing them as much as I enjoy crafting them
---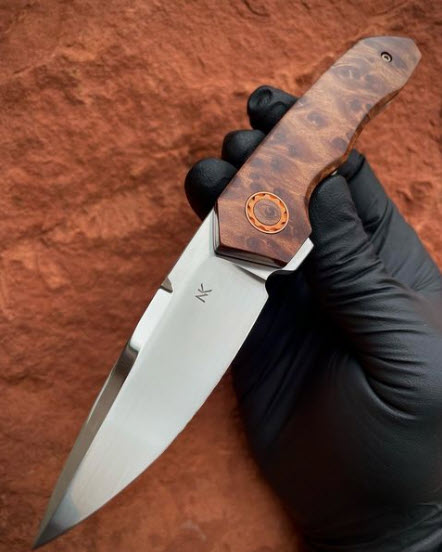 ---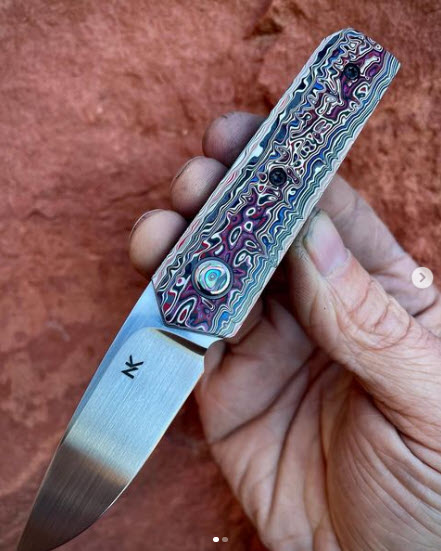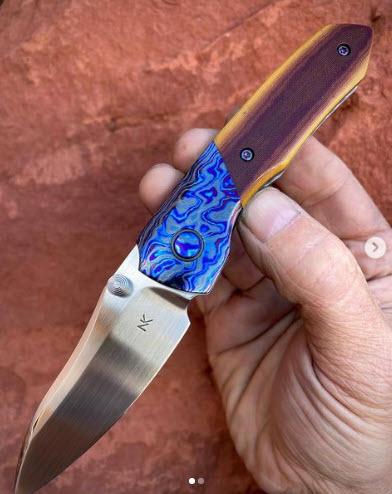 ---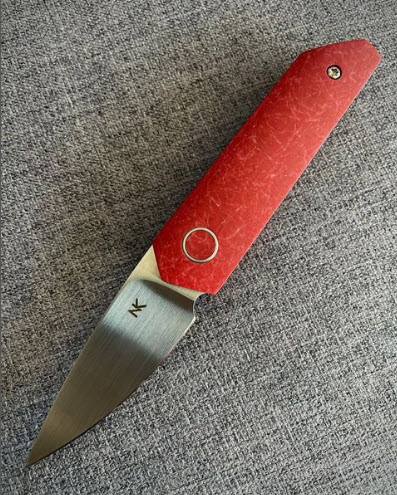 ---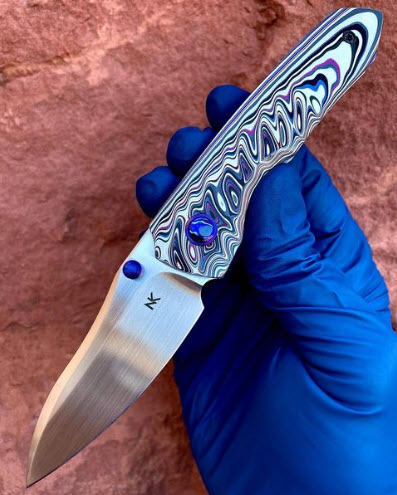 ---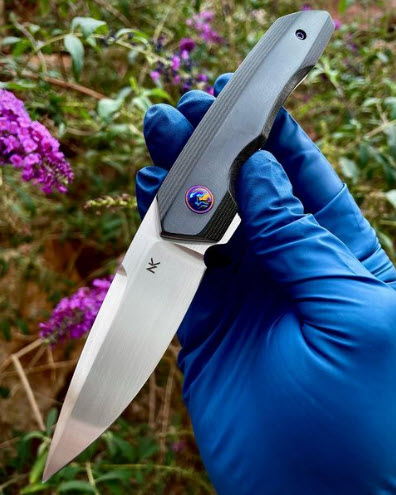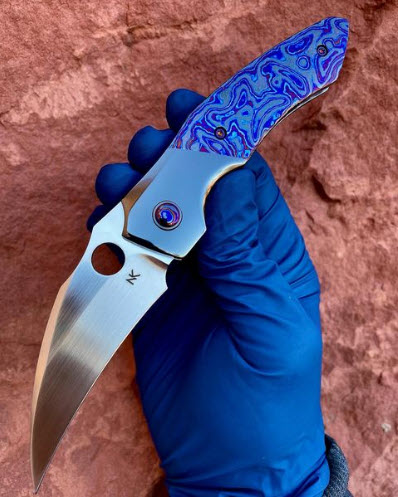 ---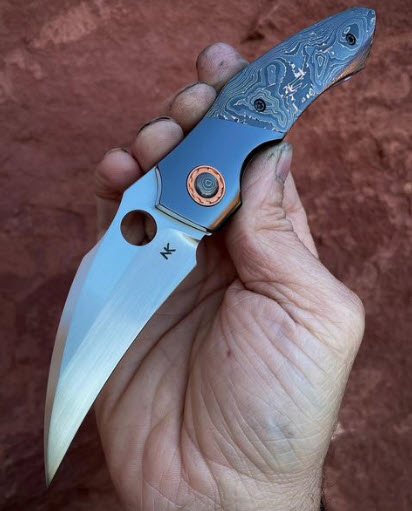 ---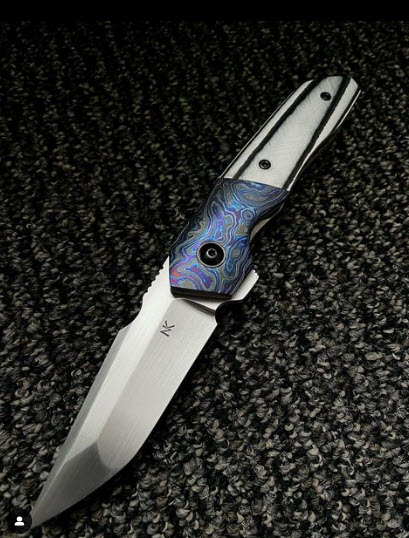 ---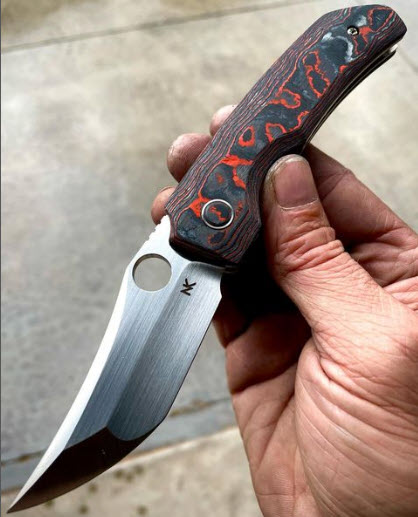 ---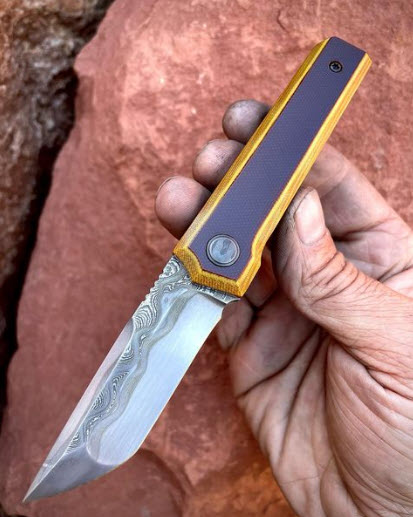 ---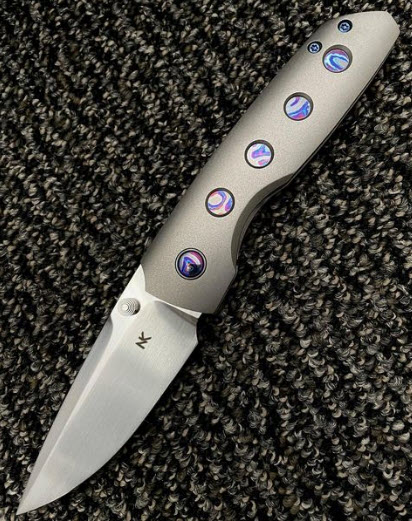 ---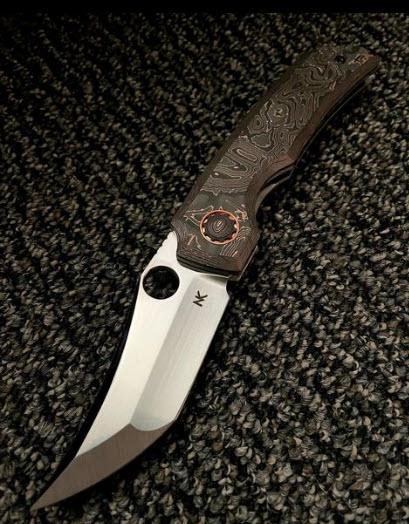 The Arizona - USN Gathering XIII. Death Valley carbon fiber.
Hole licensed by Spyderco.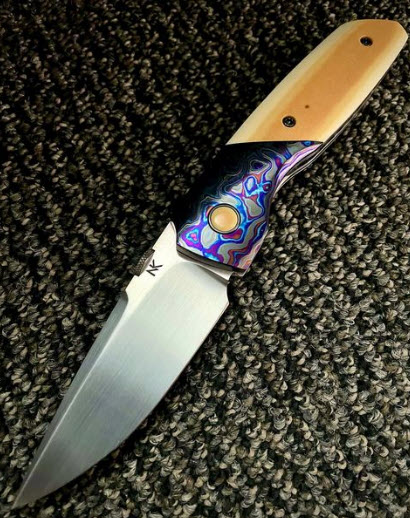 Nevada Sr. with Black Timascus and Westi. I went with the thumb disc option on this beauty
---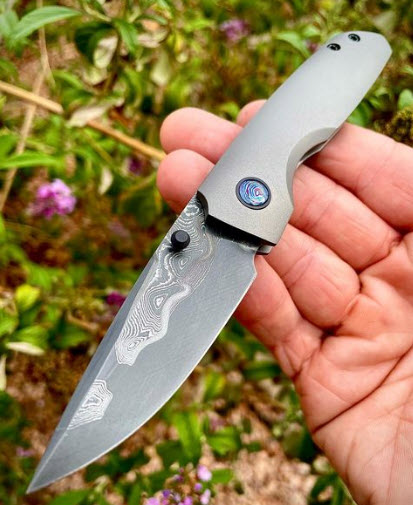 Nevada Jr with Bulldog Damascus, darkened ti collars and studs. Timascus pivot inlay, backspacer and clip add some class to this edc
Trico frame lock with dark ti accents and zirblast finish.
---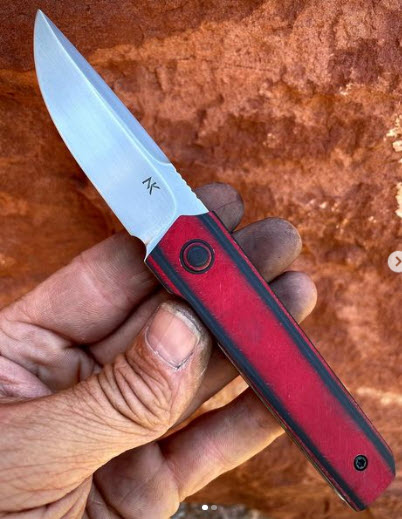 Podium v2 with MagnaCut blade, darkened ti bits and and red/black
The Gent (UDT) with dark ti and Death Valley copper/carbon combo.
---
Nevada Jr
Prototype Nevada Sr. Loving this larger Nevada model. Sporting a 3 1/8" RWL blade, 4 1/2" closed length and 7 1/2" OAL. Outfitted with vintage G3 scales, and pivot screw inlay(manufactured around the 1950's-1960's). Blackened titanium backspacer, clip pivot collars and thumb studs.
---
Nevada Sr Comparison
That mammoth ivory and @robertscott828 steel
---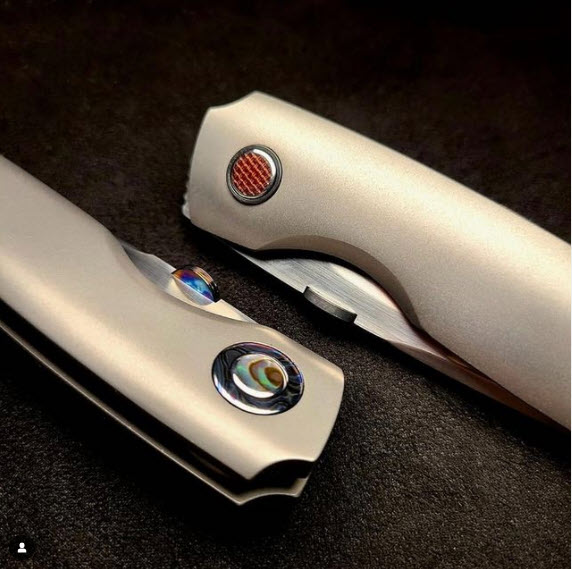 A nice set of Nevada Jr's Owner @i.am4.real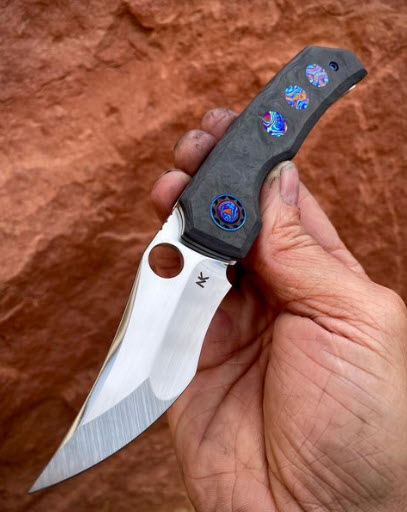 Arizona - Hole licensed by @spyderco_inc @jvo_design
---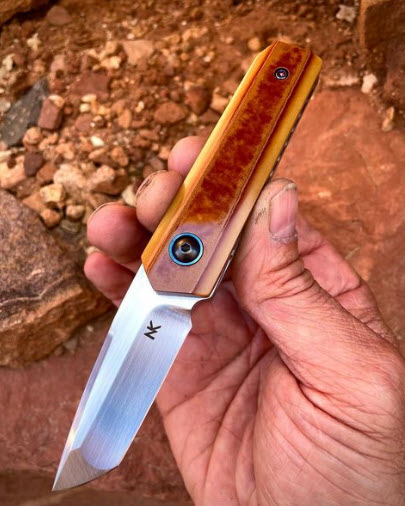 Hardline - Auction
---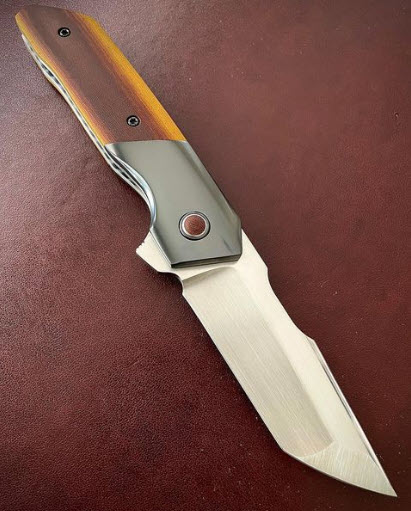 Hardline with Westinghouse linen and zirc.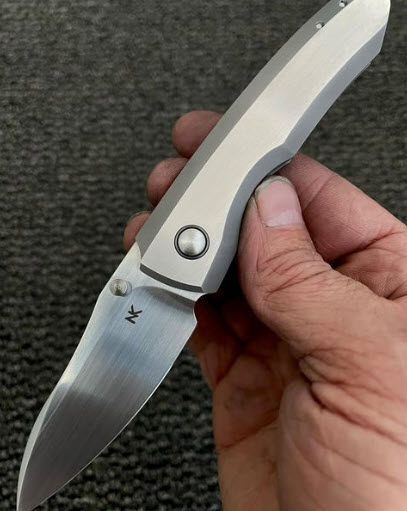 Utah (flipper delete) 

---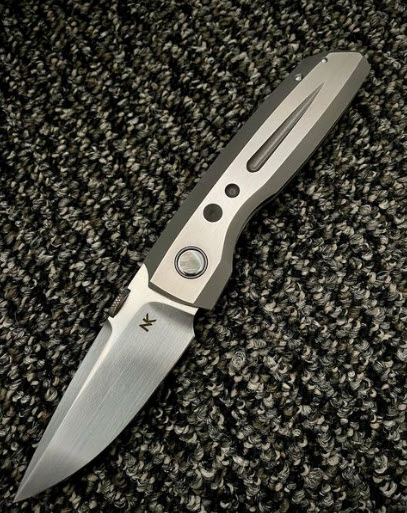 Nevada Jr. frame lock Zirc accents and a black lip pivot inlay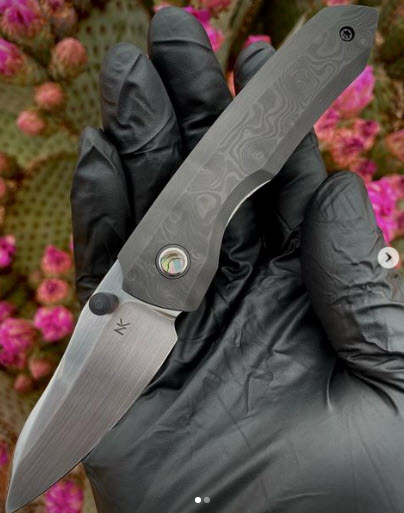 Utah with fat carbon and darkened ti

---
Podium V2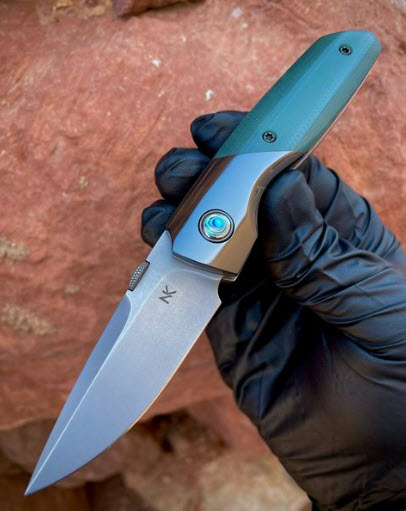 Nevada Jr  Jade G10, zirc, MagnaCut and abalone inlay
---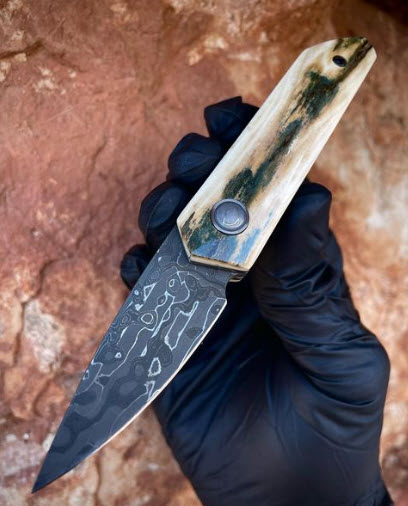 Trico with virus damascus and mammoth ivory scales.

Podium V2 with Fordite

---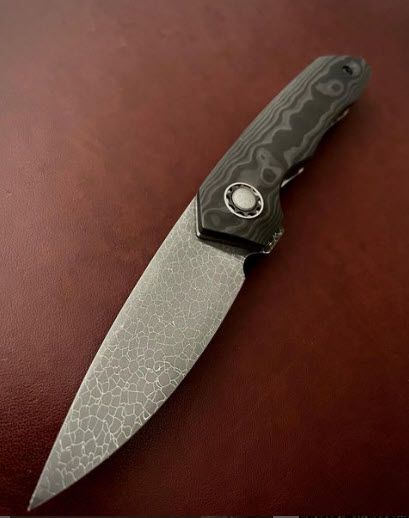 Gent in black camo carbon fiber from @fatcarbon and nebula damascus blade and pivot inlay.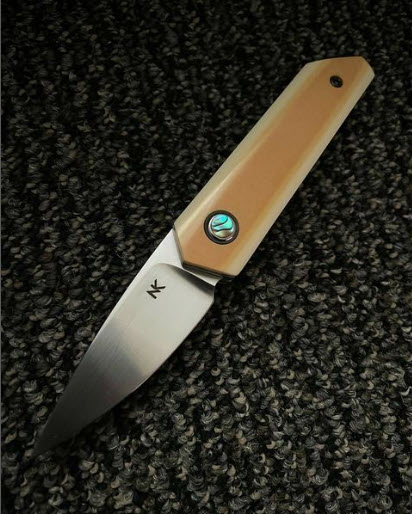 Trico
---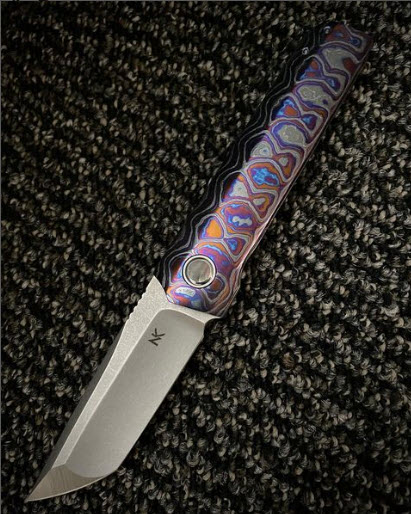 Podium V2 frame lock with Spawn Black Timascus scales, black lip mop pivot inlay and CPM MagnaCut blade.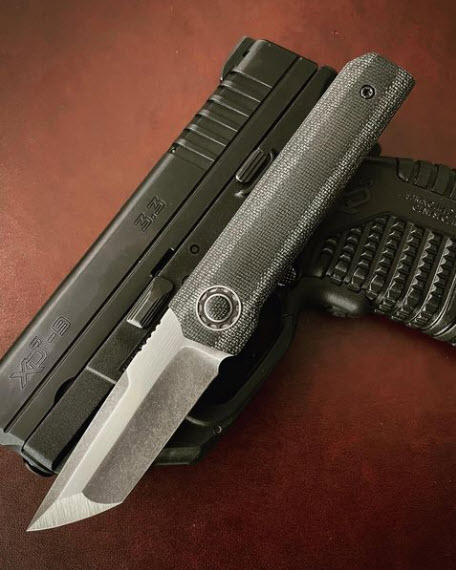 Vintage Black Canvas Podium V2

---
Utah with front flipper delete- fat carbon red dark matter scales, back spacer and pivot inlay. Blackened ti studs, clip and pivot collars with a AEB-L blade.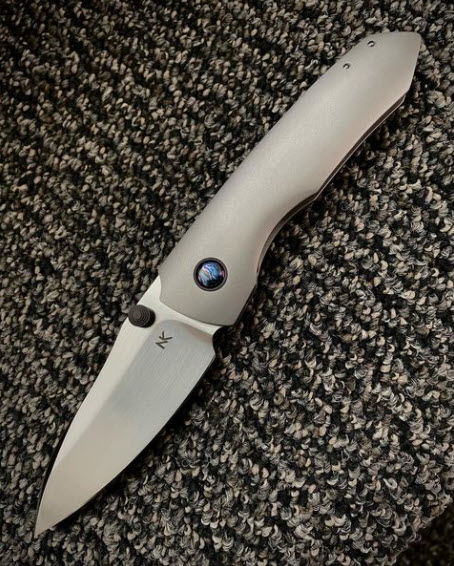 The Utah frame lock with black timascus pivot inlay, clip and backspacer. Blackened titanium pivot collars and thumb studs. A solid EDC!!

---
Podium V2 Lotto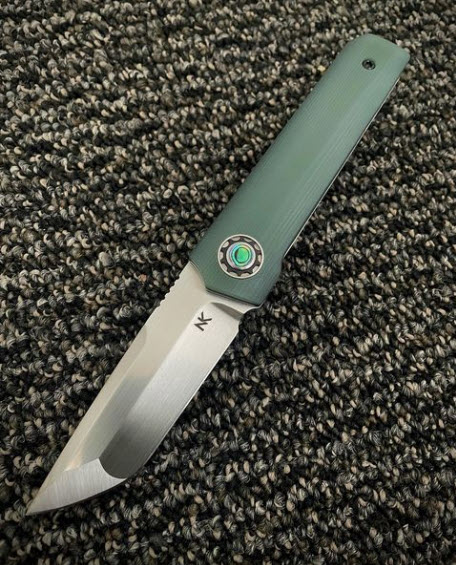 Podium V2 featuring Jade G10, darkened titanium accents and abalone pivot inlay

---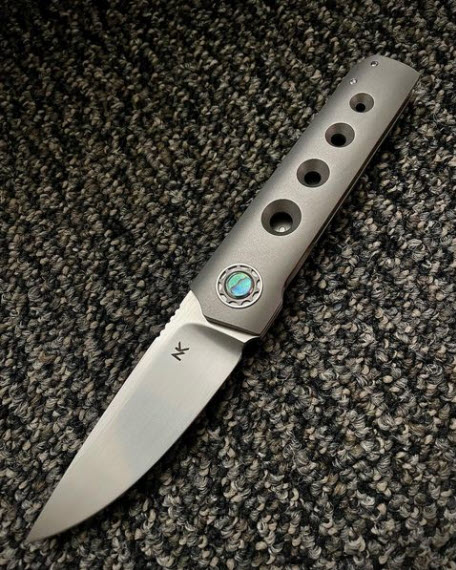 Here is a look at the second blade option on the new Podium V2 @jvo_design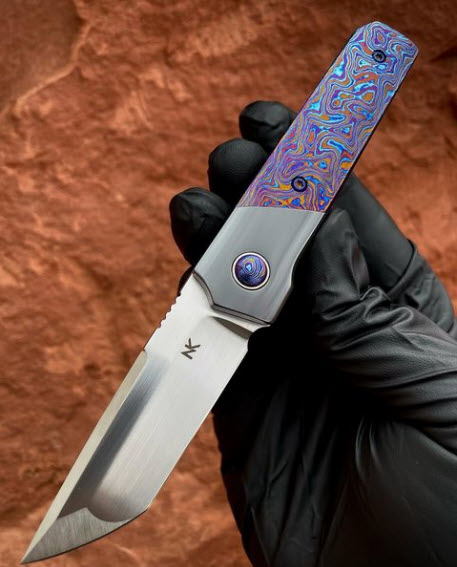 Podium V2 @jvo_design

---
New addition to the Podium line up. The Podium V2 this is a longer version than the original, sporting a 2 3/4" blade and a closed length of 3 7/8". @jvo_design took my original design and came up with the V2 for the person that wants a bit more blade than the original offered.
---
Nevada Jr with B&W camo quartz, zirblasted and stone washed MagnaCut blade. I threw in some zirc tidbits and a black timascus clip.
---
Crafted some Kitchen Knives for my family and had such a great response, they are posted here as well as on our Kitchen Knives page.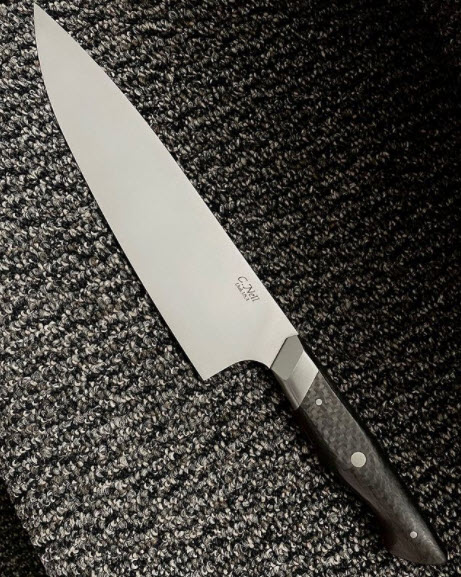 Chef's knife offering. Lightly zirblasted AEB-L blade, 416 SS bolsters and hardware. Carbon fiber scales and red G10 lines. 7 1/2" blade with a 12 1/4" OAL

---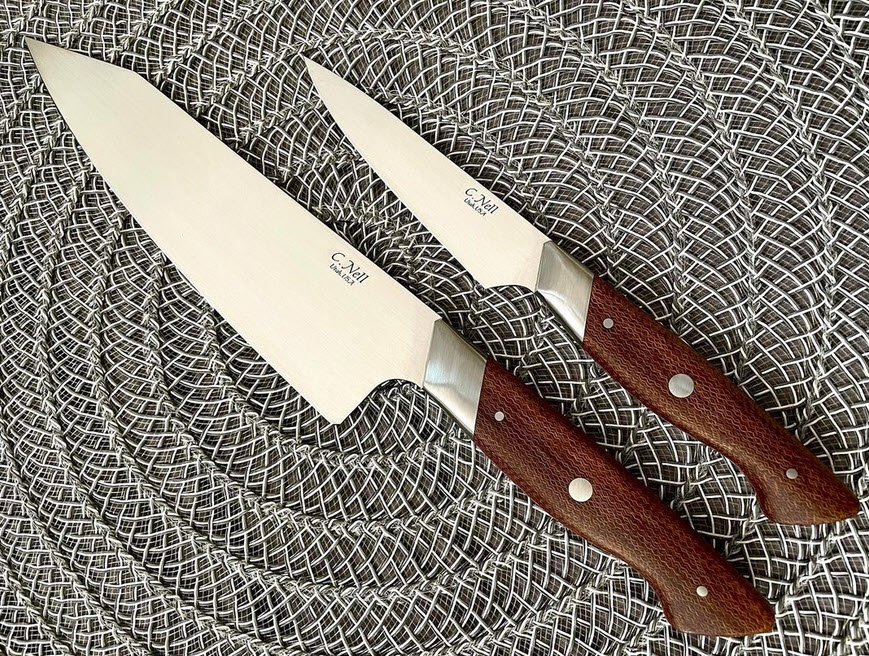 7" flat ground cutting edge and 12" oal. The steel is AEBL stainless and 416 stainless bolsters. Vintage cross cut canvas micarta scales.

---
Arizona
---