Knives of 2022

Knives of 2022 will showcase the various styles and designs of knives hand created by Nell Knives. We hope you enjoy seeing them as much as I enjoy crafting them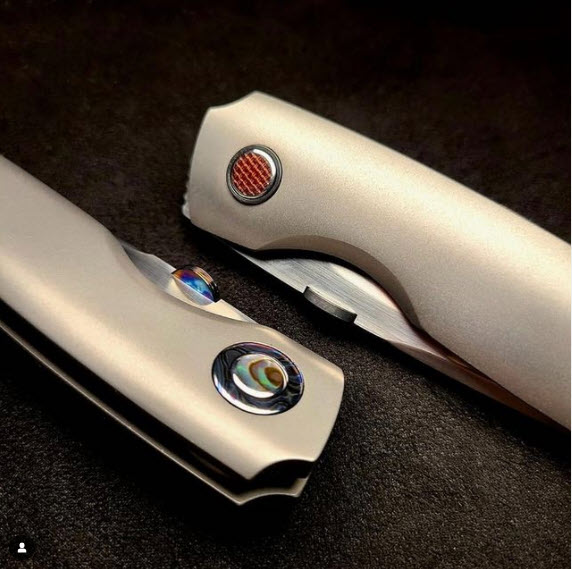 A nice set of Nevada Jr's Owner @i.am4.real

---
Utah with front flipper delete- fat carbon red dark matter scales, back spacer and pivot inlay. Blackened ti studs, clip and pivot collars with a AEB-L blade.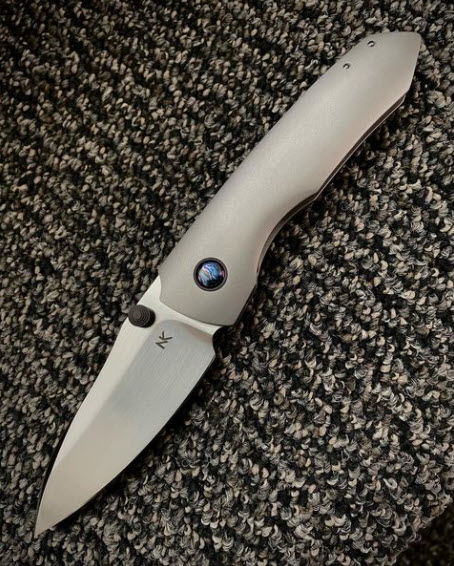 The Utah frame lock with black timascus pivot inlay, clip and backspacer. Blackened titanium pivot collars and thumb studs. A solid EDC!!

---
Podium V2 Lotto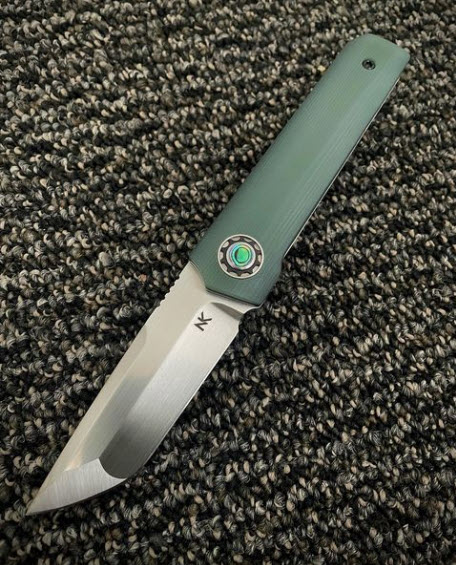 Podium V2 featuring Jade G10, darkened titanium accents and abalone pivot inlay

---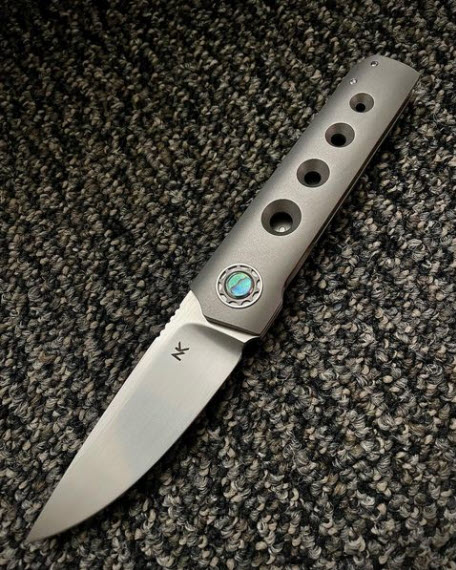 Here is a look at the second blade option on the new Podium V2 @jvo_design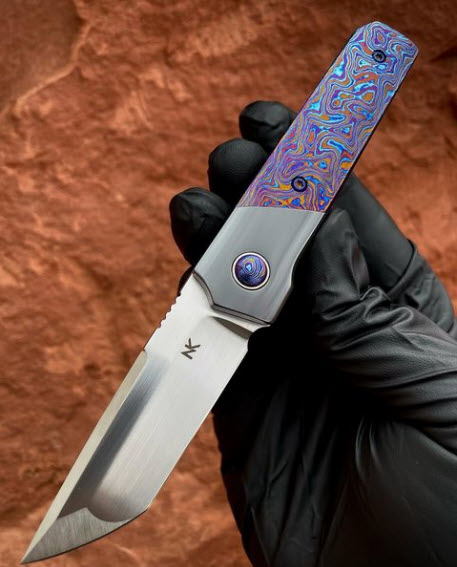 Podium V2 @jvo_design

---
New addition to the Podium line up. The Podium V2 this is a longer version than the original, sporting a 2 3/4" blade and a closed length of 3 7/8". @jvo_design took my original design and came up with the V2 for the person that wants a bit more blade than the original offered.
---
Nevada Jr with B&W camo quartz, zirblasted and stone washed MagnaCut blade. I threw in some zirc tidbits and a black timascus clip.
---
Crafted some Kitchen Knives for my family and had such a great response, they are posted here as well as on our Kitchen Knives page.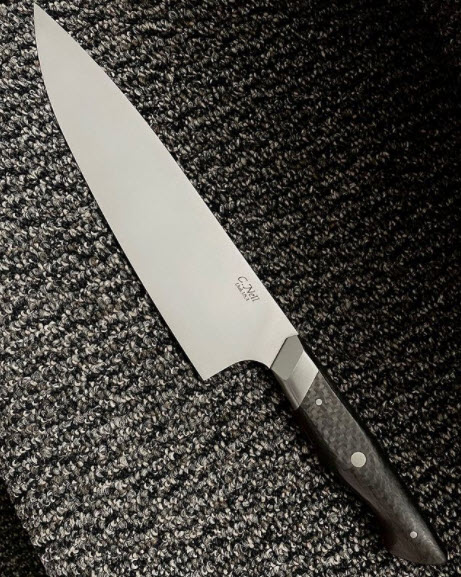 Chef's knife offering. Lightly zirblasted AEB-L blade, 416 SS bolsters and hardware. Carbon fiber scales and red G10 lines. 7 1/2" blade with a 12 1/4" OAL

---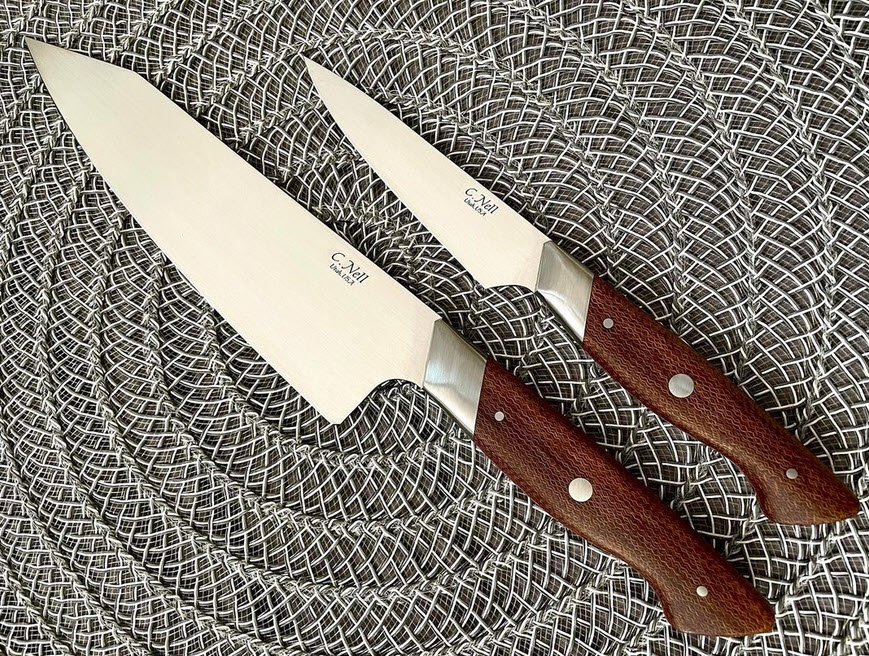 7" flat ground cutting edge and 12" oal. The steel is AEBL stainless and 416 stainless bolsters. Vintage cross cut canvas micarta scales.

---
Arizona
---